Crime Stoppers of South East Texas Looking to hire Executive Director
March 08, 2019
Executive Director/Administrator
Overview Crime Stoppers was founded in Beaumont in 1981. Dedicated to solving and preventing crime in partnership with citizens, law enforcement, the media, and the criminal justice system it has grown to be one of the most successful organization of its kind in the country.
Through its phone tip line, website and smartphone app Crime Stoppers has helped law enforcement arrest hundreds of felons and paid hundreds of thousands of dollars in cash rewards to anonymous tipsters. By publicizing crimes and offering cash rewards to citizens who submit tips, Crime Stoppers collaborates with the public and law enforcement to solve crimes and prevent others from transpiring. Summary The program has functioned since inception as an all-volunteer board with no paid staff with the exception the last few years when it employed a part-time contract administrator. The program scope and scale has now reached the point that it needs a highly-qualified full-time Executive Director to carry forward the mission of the program and assist the Board in managing its growth.
The Executive Director will be the Chief Executive officer, responsible for managing the affairs of Crime Stoppers under the general oversight of the Board of Directors. The ideal candidate will be conscientious, self-motivated and maintain the utmost confidentiality. This position will be an employee of the Crime Stoppers of Southeast Texas, Inc. program and will be considered unclassified and at will. Salary will be commensurate with experience and will include certain benefits. Essential Job Functions The list that follows is not intended as a comprehensive list; it is intended to provide a representative summary of the major duties and responsibilities. Assist Board of Directors in developing, implementing, monitoring and evaluating the organization's long-range strategy in order to achieve its mission.
• Plans, directs and controls the day-to-day operations of Crime Stoppers; implements policies adopted by the Board of Directors; prepares regular reports to the Board on progress towards goals and objectives. • Develop and maintain sound financial practices, including preparing a budget, operating within budget guidelines, and insuring that adequate funds are available to permit the organization to carry out its work. • Develops Board agendas and notices; prepares meeting minutes, financial reports, and operating recommendations; attends all Board meetings. • Serves as a resource for the Board; assists the Board in policy formulation and implementation. • Applying for and maintaining operational fund grants including submitting required grant reports. • Maintain program's website and social media platforms. • Monitors tip distribution to ensure information is referred to the appropriate law enforcement agencies on a timely basis; works with law enforcement coordinators to gather dispositions; maintains the internal security of the tips and the anonymity of the callers. • Maintains records and correspondence related to the program; compiles monthly, quarterly and annual statistical reports; ensures compliance with all laws and regulations. • Works with other programs in the community to build positive and supportive relationships; develops cooperative relationships with public, private and volunteer groups. • Maintain a working knowledge of significant developments and trends in law enforcement and of fundraising.
• Enhances public awareness, understanding and support for the program through coordinated marketing and communications programs. • Represent the program and point of view of the organization to agencies, organizations, and the general public, serving as the organization's spokesperson • Maintains and updates records on volunteers, donors, media contacts, law enforcement and other community groups. • Develops relationships with media personnel; collects information from law enforcement agencies for which public assistance is needed and disseminates information through local news media; serves as spokesperson for the program. • Assists the Board in identifying funding sources; writes grants and solicits corporate and individual donations; networks with programs in other agencies at the state and federal level. • Recruit, employ, and release all personnel, and insure that appropriate human resource practices are in place. • Performs other related duties as assigned.
Desired Knowledge and Skills
• Knowledge of law enforcement agencies, principles and practices. • Knowledge of the criminal justice system and applicable laws and regulations. • Knowledge of public and media relations methods and techniques. • Knowledge of volunteer organizations operations and practices. • Knowledge of basic accounting, recordkeeping and reporting. • Skill in dealing effectively with the public in stressful situations. • Skill in the use of a personal computer and standard business software. • Skill in writing clearly and concisely. • Skill in following and effectively communicating verbal and written instructions. • Skill in working independently or as a team member. • Skill in communicating effectively, both orally and in writing. • Skill in planning and implementing policies and procedures. • Skill in establishing and maintaining effective working relationships with elected officials, law enforcement personnel and the general public. • Skill in effectively presenting information in one-on-one and small group situations. • Prepare & monitor the payment/collection of rewards to tipsters in accordance with policy. • Compile annual and bi-annual reports necessary to maintain the agency's certification with Texas Crime Stoppers and the Office of the Governor.
Education and Experience
• Bachelor's Degree or equivalent combination of education, training and experience in a related field; experience in marketing, public relations, criminal justice or a related field preferred. • Valid Texas Driver's license. • Clean criminal background check and drug screen required.
---
---
New Smart Phone App
March 08, 2019

Another new way to give a tip, new smart phone App., this new software tool is anonymous and fully featured crime tipping mobile app for your Smart Phone.
To get your App. visit iTunes Store for your free P3 tip App.

As always you will remain anonymous we want your information not your name.
---
---
Sexting is against the Law.
Sexting is against the LAW!
For more information Please go to:
www.iloveyouguys.org
---
Slang Dictionary & Translator

afcpmgo - away from computer parents may go on
ayagob - are you a girl or boy
Ever wondered what your kids were saying? Click on the link above to learn more "slang"
---
Please help with a TAX deductible Donation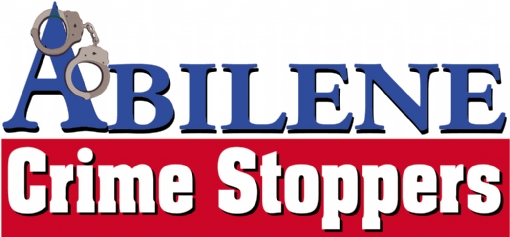 Serving Abilene and Taylor County
since March 1981.
Please make a Tax Deductible
donation today!
If you have any questions, please call 325-676-6511.

All site content on Abilene Crime Stoppers website is copyrighted. Any copying, use, or dissemination without prior written permission is prohibited by law.
---