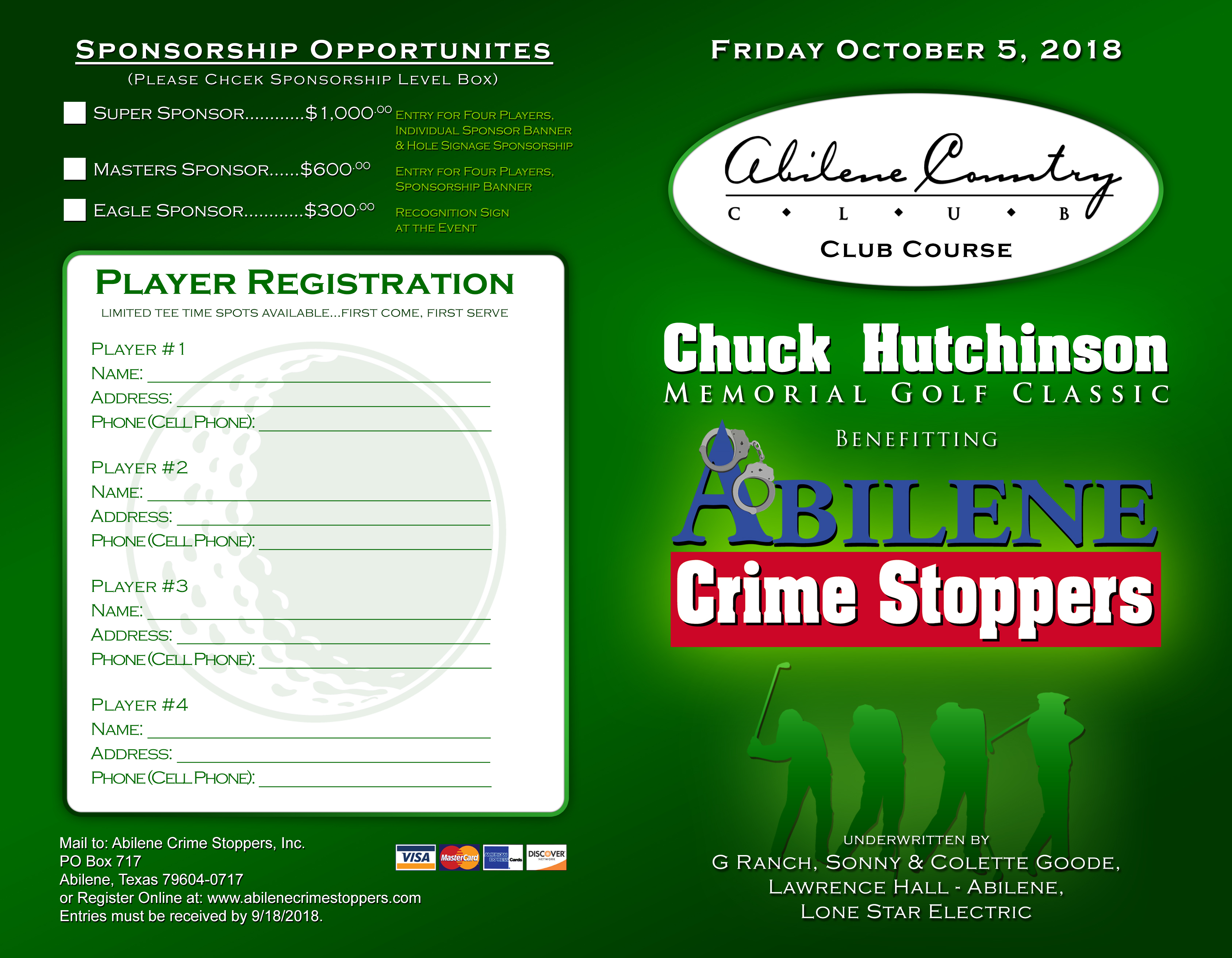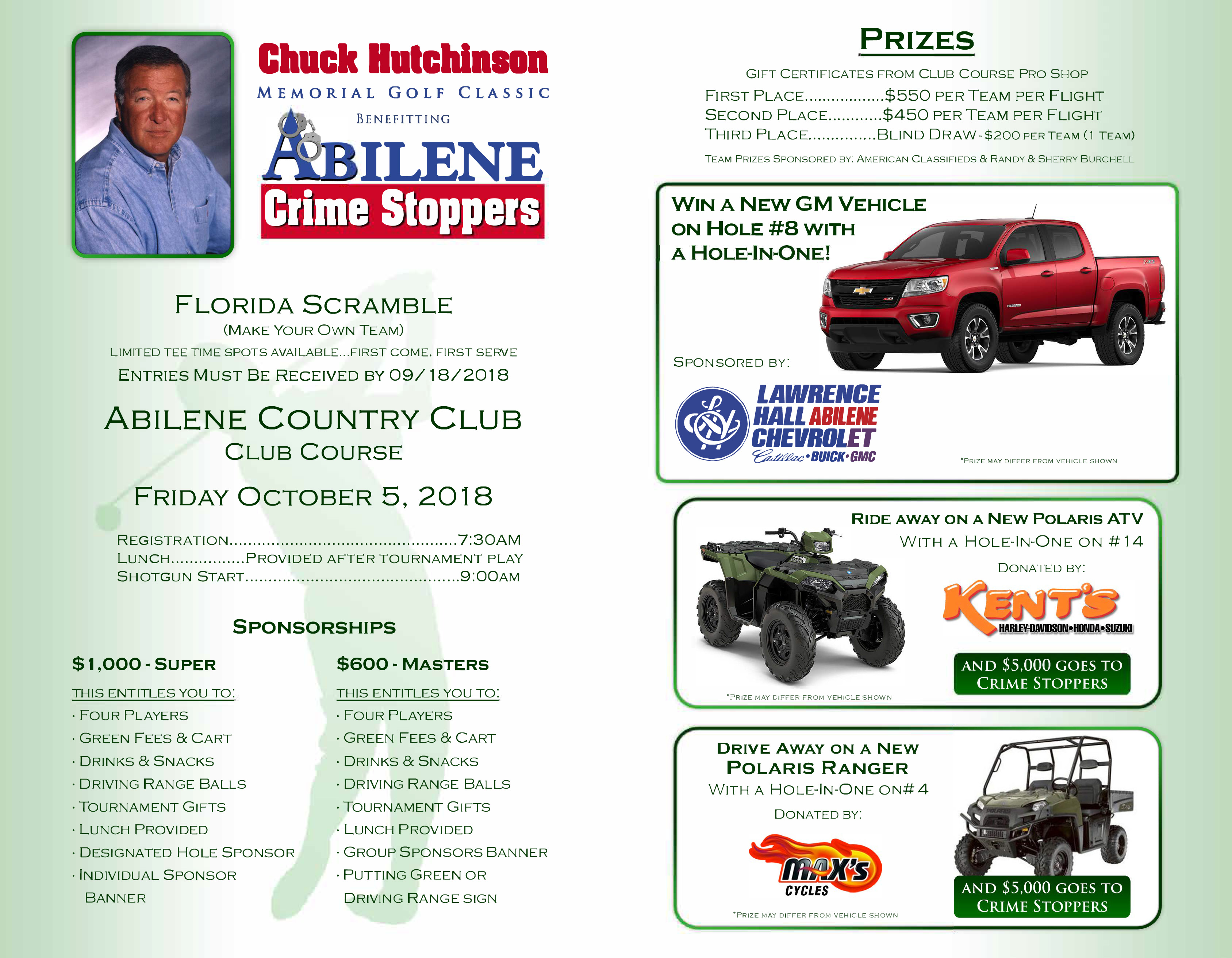 Links below are downloadable PDF files where you can register and mail in your registration and team with payment.
Thank you!
2018-CrimeStoppers-GolfFlyer-Outside_0801.pdf

2018-CrimeStoppers-GolfFlyer-Inside_0801.pdf

All proceeds benefit crime stoppers and our community by helping Law Enforcement.

From the Board of Directors, thank you for your support.
Rick Dorman
Executive Director
Abilene Crime Stoppers, Inc.
If you wish to make an online donation, please click on Donate below and follow the online instructions. Thank You.