Sponsor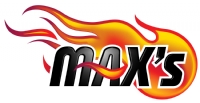 Never try and apprehend any wanted person yourself as they could be armed and dangerous.
Abilene's Wanted
For all wanted persons featured in the media and on our Wanted Suspects page, Crime Stoppers offers a reward for that persons' arrest as listed in their fact sheet. Any wanted person that is arrested on a tip, before or after their airing in the media or being featured on this page, crime stoppers will only pay a $100.00 reward for a wanted felon and $50 reward on a misdemeanor warrant, that results in an arrest based on the tip information given.

Abilene Crime Stoppers provides many ways to give a tip. Call 676-TIPS(8477) or 1-800-868-8477, also we provide a secure way to Give Web Tips over the Internet.

Another new way to give a tip. New smart phone P3 Tips App. This new software tool is anonymous and fully featured crime tipping mobile app for your Smart Phone. To get your App visit iTunes Store for your free P3 Tips App.

Web tips and Smart Phone tips are great tools to use to give anonymous information to crime stoppers. When there is urgency in tip information given to crime stoppers, i.e. a wanted person at a known location at the time of the tip. Crime stoppers asks, please consider calling our 24/7 hotline: (325) 676-TIPS (8477). You are still anonymous, and the urgency of your tip information can be communicated to the call taker and then to the appropriate Law Enforcement Agency. Delay of web tips or text tips can be due to the time of day the tip was given, or lag time in receiving the tip information via the Internet. This can prevent the tip being acted on in a timely manner. Therefore; calling our hotline can help to ensure a more appropriate response for these types of tips.

As always you will remain anonymous we want your information not your name. All featured wanted persons and their respective reward offers are good only during the period in which the featured person is actually being aired. Once the featured person has been captured or are no longer being aired the reward offer reverts to the lowest reward being offered by Abilene Crime Stoppers $100.00 for any wanted felon and $50.00 for any wanted person with a misdemeanor warrant for their arrest.

All tipsters need to remember that they may not be the only one with information about a crime or wanted felon. Therefore, it is important that if you have information on any unsolved felony case or a wanted person, do not wait to call this information into crime stoppers.

Rewards are only paid out when your tip information actually helps to solve any unsolved felony crime, leading to an arrest and charges filed on the person or persons responsible. Rewards will not paid out when the information is already known to the investigating agency or investigator.


All site content on Abilene Crime Stoppers website is copyrighted. Any copying, use, or dissemination without prior written permission is prohibited by law.

Abilene Crime Stoppers offers $100.00 quick pay rewards for any wanted felon. The tip information that is given must result in their arrest at the time of the tip before a reward will be paid.

All Quick Pay Rewards are paid the same day during banking hours, or the next day if the bank is closed. No waiting for the Board to vote on the reward. All quick pay rewards are waiting to be paid out.

YOUR TIP INFORMATION must play a key role in helping to solve any unsolved felony crime or the capture of a wanted felon.
---